Main content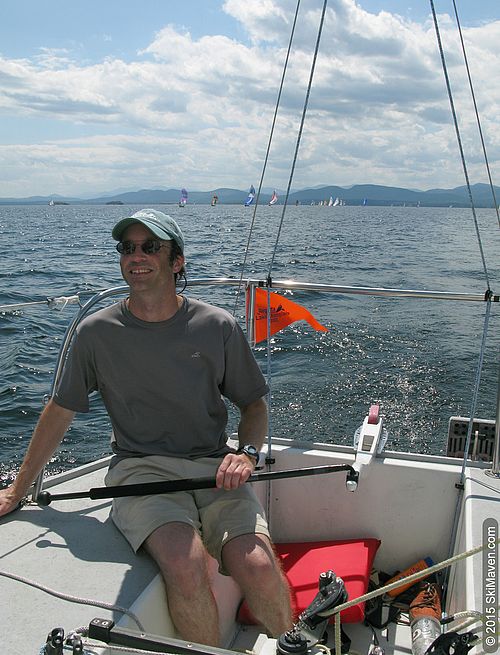 Since 1993, Paul Hansen has built high-quality websites for a diverse group of organizations. His design philosophy focuses on usability and appropriate application of Internet technologies, resulting in sites that are easy to navigate and fast-loading. He has handled every component of website development, from hosting infrastructure to database design, from corporate identity to content management. Paul launched Ecopixel in 2002 and the firm now serves a variety of nonprofit and for-profit clients.
In the past as an independent consultant, Paul created websites for commercial and retail customers including Champlain Cable Corporation, 800response, Riser Management Systems and Vermont Student Assistance Corporation.
As webmaster in the new business unit of 800response in Burlington, Vermont, Paul programmed database-driven content management systems allowing staff to publish site customer updates directly from an existing internal database. He also developed a response marketing reporting system giving thousands of users real-time access to over 10 million inbound phone call records and streaming customer service/sales call recordings.
As new media director at PostScript, Inc., Paul designed and launched sites for clients including the Aloha Foundation, Merchants Bank and Fraser Publishing Company. Paul was webmaster and systems administrator for Together Networks (now owned by Earthlink), where he designed and managed Internet and intranet communications for clients including the I Have A Dream Foundation, President's Council on Sustainable Development, Rossignol Ski Company and the W.K. Kellogg Foundation. He also developed Together Networks' initial Web hosting infrastructure, provided technical support for thousands of customers and maintained software and hardware servicing dozens of organizations.
An experienced photographer, skier and climber, Paul holds a bachelor of science degree in natural resources from the University of Vermont. He has competed in cross-country ski racing at the national level, including being named twice to the National Collegiate Athletic Association's All-American Team.
Paul coaches adaptive sailing and he served on the board of the Northeast Disabled Athletic Association. He is a former board member at CRAG-VT. He co-publishes the Vermont skiing blog at www.SkiMaven.com.