Main content
Inclusive, Accessible Websites
Accessibility and usability are at the core of what we do at Ecopixel, and we want your new website to be universal and inclusive.
Ecopixel deploys sites that strive to provide access to those with diverse hearing, movement, sight, speech, and cognitive ability, which can make websites difficult to use. By following the Web Content Accessibility Guidelines (WCAG) 2.1 level AA, we'll develop a website that helps you comply with the Americans with Disabilities Act (ADA).
We'll provide an accessibility orientation session to staff to gain an understanding of who is being served, and cover the basics of how to best prepare and enter content.
Web accessibility is an ongoing effort, we'll provide support and coaching to help you continue to create content in a way that maintains accessibility as standards continue to evolve.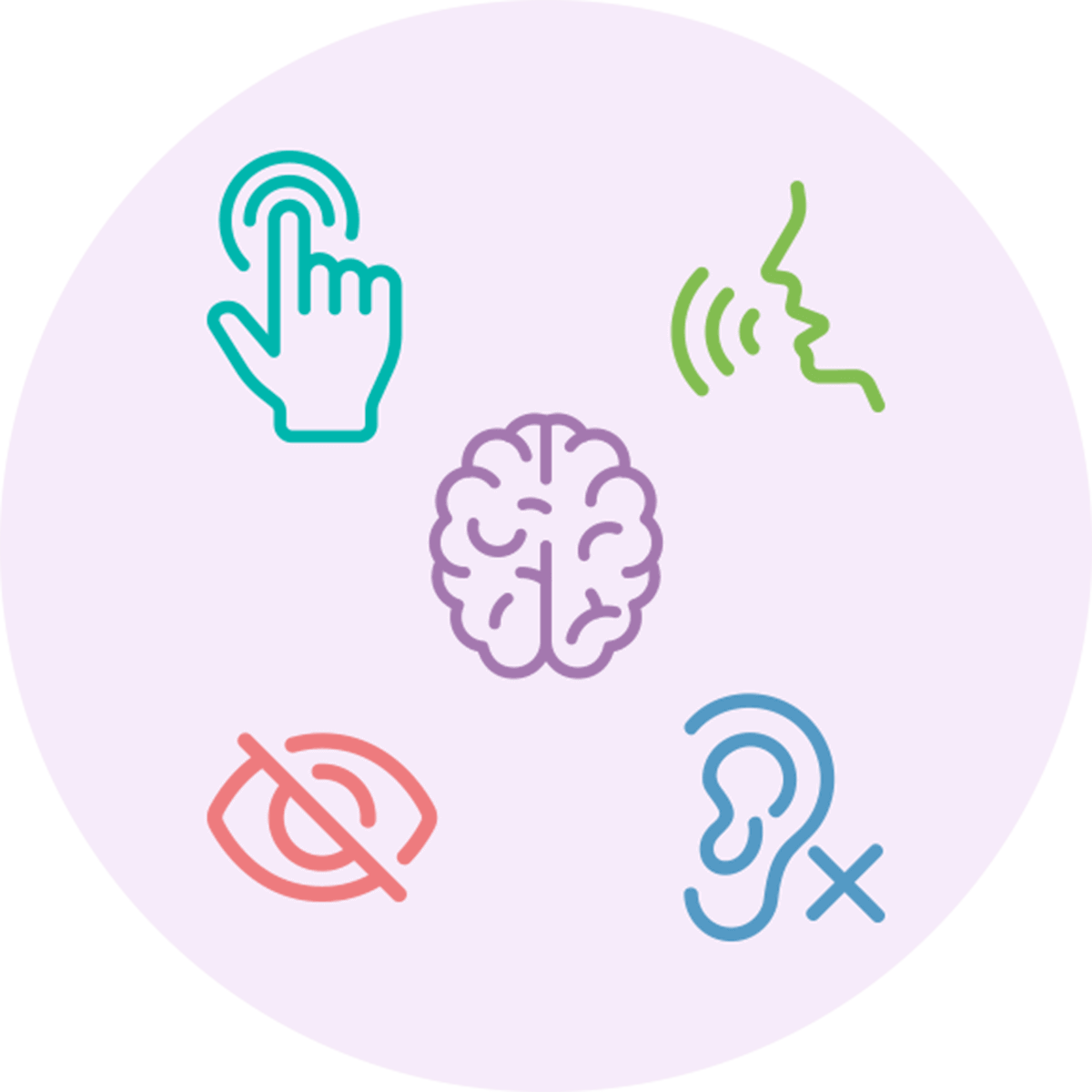 Is This Website "Accessible" or Not? — See For Yourself
A lot of companies say they produce accessible websites, but how would you know? Here are two fast and free ways to check any website for common accessibility issues. We encourage you to check sites that Ecopixel has made and compare the results to sites made by other providers you are considering.
Try to navigate using only your keyboard. Many visitors to your website need to navigate with their keyboard rather than a mouse. To evaluate this, start pressing the TAB key after the web page loads. This should take you from link to link down the current web page. You need to be able to clearly see which link is selected (to know where you are on the page), and you need to be able to reach all the links, especially in the top menu bar, just as you would while using mouse. If the menus don't open or you can't see where you are, the site is not WCAG conformant.
Run WAVE, a free testing tool. We use WAVE every day to double-check our work. While such tools can only detect about 25% of accessibility problems, addressing errors found by WAVE is a good first step. If WAVE reports any errors or contrast errors, that page is not WCAG 2.1 level AA conformant. There's nothing to install; just go to https://wave.webaim.org/ and paste (or type) your web page address into the provided field.
Unfortunately, most websites today fall far short of meeting accessibility requirements, such as missing headers, missing alternative text, content provided in graphics only, and untagged content that screen readers can't decipher.
Our efforts to remedy accessibility issues span the entire project:
At kick off, we'll talk about how it drives design choices and the way you'll develop any new content.
Throughout template development, we'll test for accessibility using various testing tools and screen readers.
During content migration/entry, we'll remediate your most important and active web pages by following the WCAG 2.1 level AA standard. Remediation is a technical and time-consuming process, making remediation of all of the web pages and documents on your site an undue financial and administrative burden (costing several times the rest of the project). Instead, we'll focus on the content that is most likely to be used, and set you up to do a much better job going forward.
Through ongoing, proactive maintenance, we'll update the templates of your website to meet current best practices for web accessibility. These standards continue to evolve as new methods are developed to make the web more accessible. We'll check your content, make formatting improvements on your behalf, an provide advice so you can deliver more accessible services.
We'll craft an Accessibility Statement that explains how your organization is meeting accessibility goals, and provides contact information for staff who will assist visitors with accessibility barriers found on the website.
The Americans with Disabilities Act applies to the websites of all kinds of organizations. The US Department of Justice provides the in-depth ADA.gov website to help you understand the law, including its application for websites:
We also highly recommend the articles at WebAIM, starting with https://webaim.org/intro/.
We would love to partner with you by creating and supporting your new website.