Main content
Ecopixel's Website Solution for Conservation Organizations
Ecopixel's website tools help environmental nonprofits and conservation organizations attain their goals.
Designed to Fit All Devices
All our environmental conservation organization website designs are completely mobile friendly utilizing the techniques of responsive design to optimize our content display on all devices.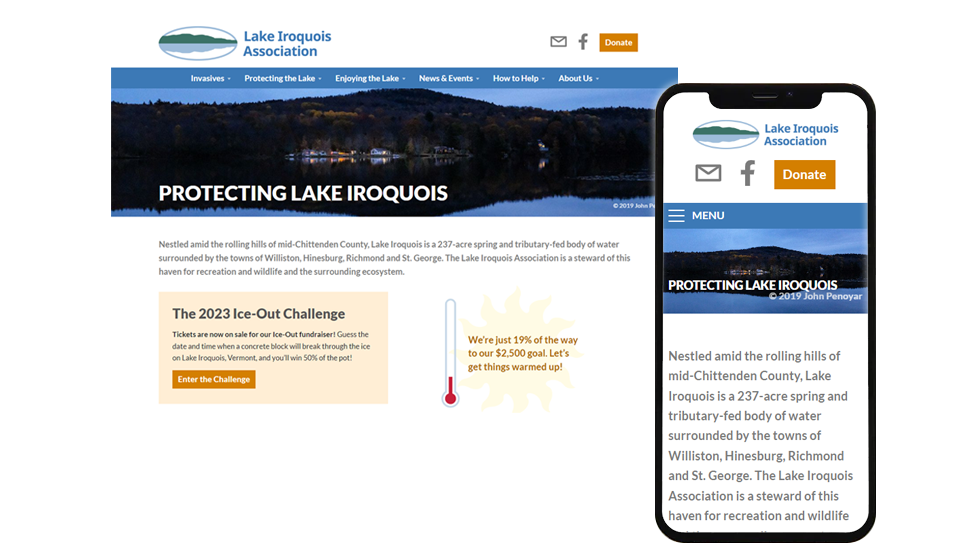 By following the Web Content Accessibility Guidelines (WCAG) 2.1 level AA, we'll develop a website that helps you comply with the Americans with Disabilities Act (ADA).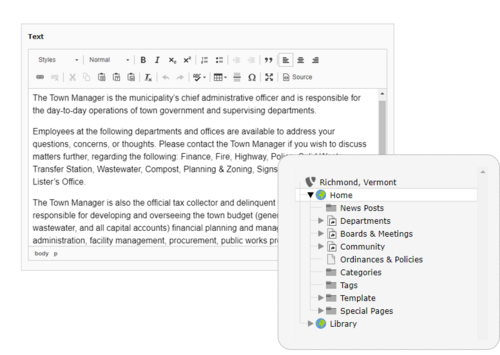 We provide full administration, training, and support, so that non-technical users can easily edit content.
Our web content management system has a structured content model that gives everything a place and keeps things consistent.
No webmaster required!
"Ecopixel understands our conservation work and how to make sure our website supports our mission and goals. They've always provided us with great support, and we trust them to keep things user-friendly and secure on both the front and back ends." Kristen Sharpless, Executive Director, Stowe Land Trust, Vermont (stowelandtrust.org), customer since 2004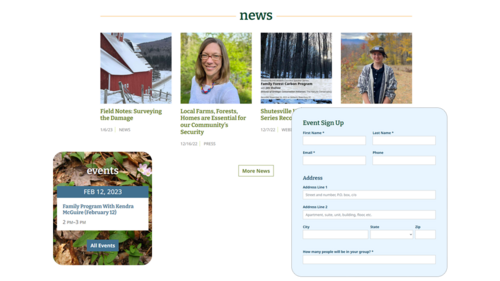 Publish news articles to let the world know the latest happenings to grow volunteer involvement and interest in your conservation efforts. Create an event calendar for all your special events.
Easily incorporate forms for event RSVPs and citizen science online reporting!
Donation and Membership Management
We provide full donation and membership payment collection. Use our Stripe-powered forms or integrate with your existing fundraising platform.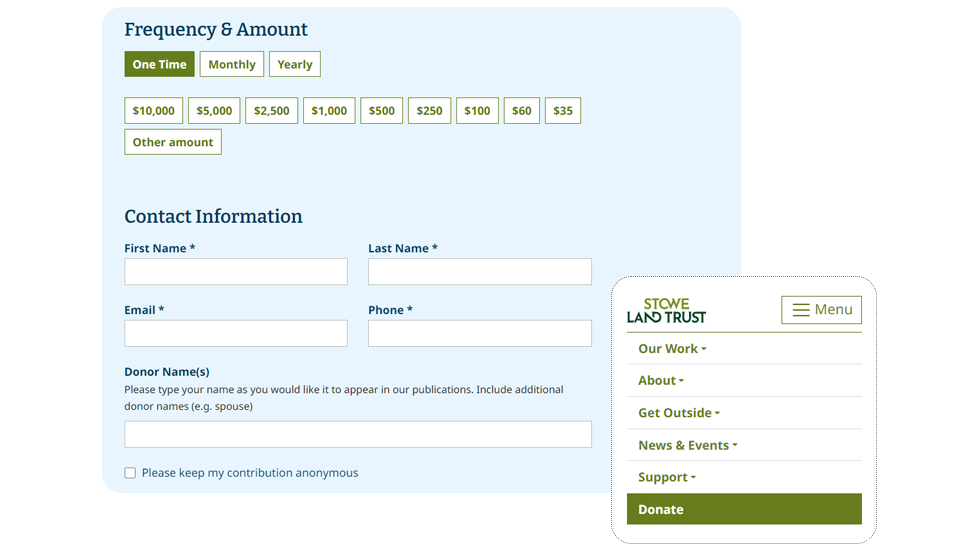 Showcase Conservation Projects
Slideshows that spotlight your best photos
News and blog system
Embed maps with locations of your conservation work
Embed videos from YouTube and Vimeo
Embed Facebook and Twitter feeds and "follow" buttons
Proven Experience
Ecopixel's founder, Paul Hansen, has been building websites for nonprofits and businesses since 1993. He holds a degree in natural resources from the University of Vermont. Learn more about the Ecopixel team.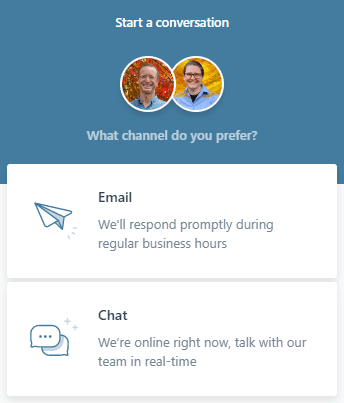 We take care of the technical details so you can focus on your content. You won't have to figure out who to call when you have an issue. We handle site administration, hosting, and user support.
Prompt support is just one click or phone call away.
We would love to partner with you by creating and supporting your new website.