Main content
Editor Training & Support
At Ecopixel, we don't just build a pretty website and dump it in your lap — we're here to support your website over the long haul.
We'll always be accessible when you need us.
Initial & Ongoing Training Opportunities
Initial instructor-led group sessions are specific to your website and provided via Zoom. We record your training sessions for staff who missed them.
We also provide periodic online training sessions to cover new features or as a refresher (it's basically an extension of our support.)
Complete Technical Support
Each person with editing access can contact us directly for help, without going through a central contact person or IT consultant.
We're just a phone call or email away. We love talking with our customers and guiding them to make the most effective use of their websites.
It's no bother — it's what we're here for!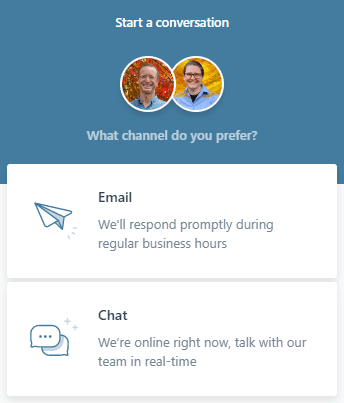 We also provide in-depth self-service written documentation and videos at docs.ecopixel.com.
"We couldn't be happier with our new website, built and hosted by Ecopixel. Visitors love the rich imagery and ease of navigation, and we love the user-friendly yet powerful content management system and their responsiveness to support needs." Ryan Owens, Executive Director, Monadnock Conservancy, New Hampshire
Ecopixel's support includes help with anything you need to get the most out of your website:
We would love to partner with you by creating and supporting your new website.