Main content
Effective Websites for Lake Associations
Ecopixel offers website features and integrated web tools that help lake associations meet their goals.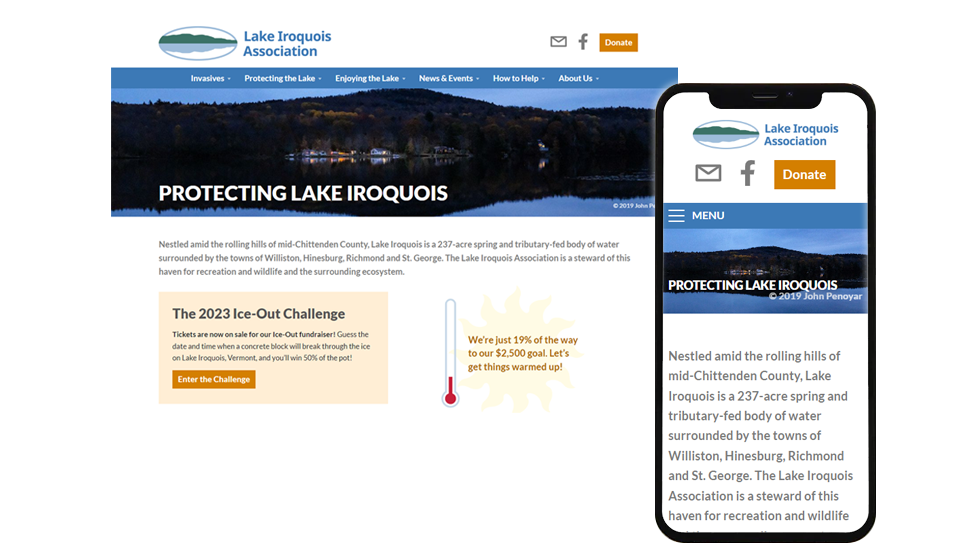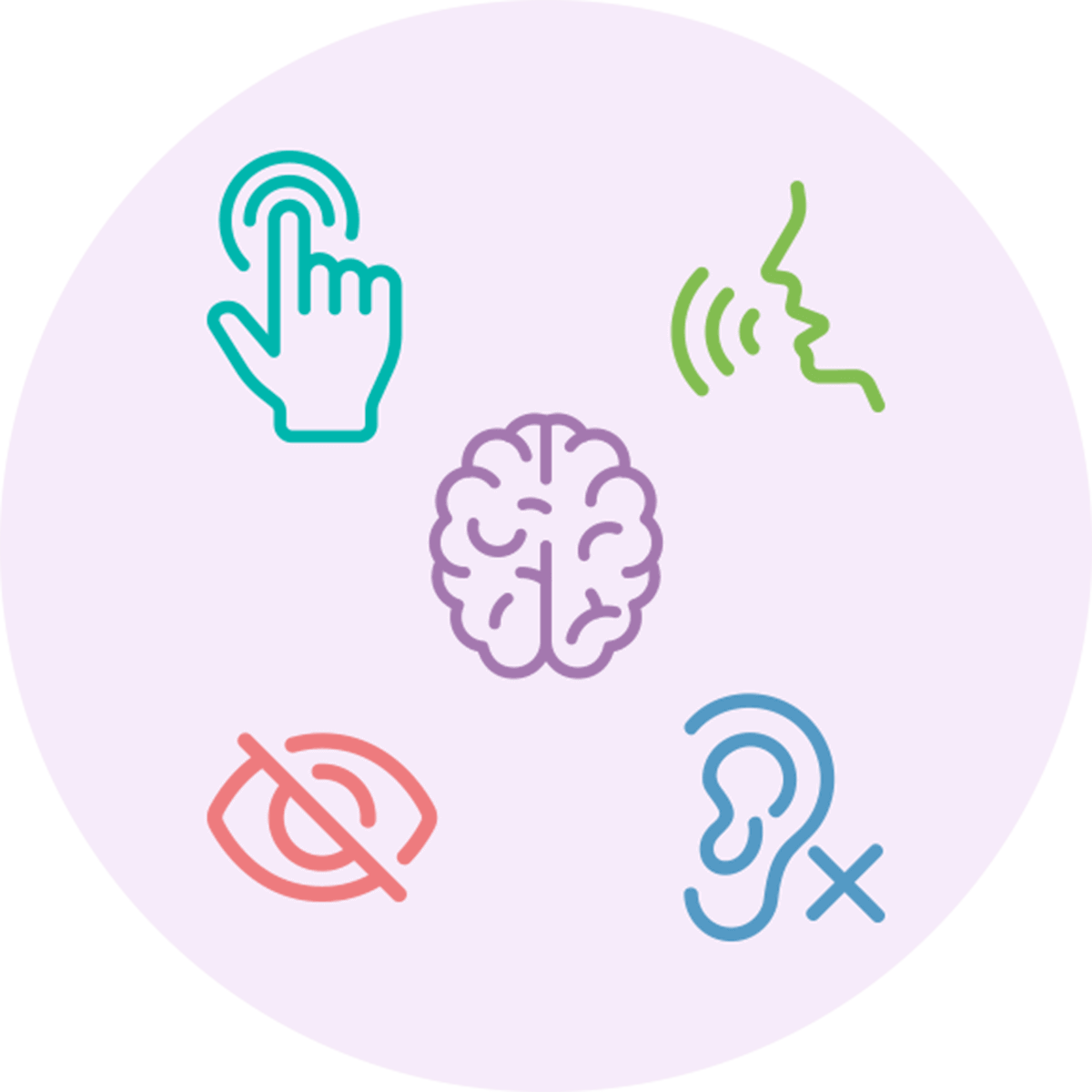 Serve Everyone Through Accessibility
By following the Web Content Accessibility Guidelines (WCAG) 2.1 level AA, we'll develop a website that helps you comply with the Americans with Disabilities Act (ADA), Section 508, and your state's laws.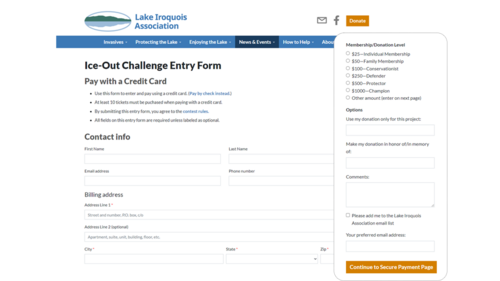 Fundraising, Memberships and Donations
We provide full donation, membership, and special fundraiser payment solutions.
Use our Stripe-powered forms or integrate with your existing fundraising platform.
"The website looks fabulous and even more importantly — it works!!!! It's so easy to navigate. Donors and community are raving about it."
—Emma Ellsworth, Executive Director, Mount Grace Land Conservation Trust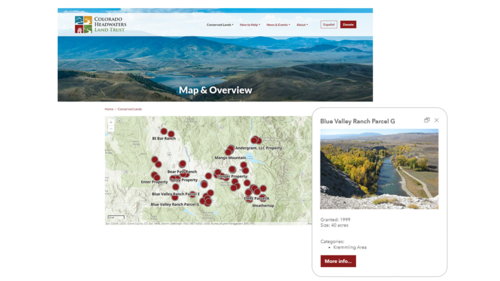 Ecopixel offers an optional feature that allows you to place embeddable ArcGIS-enabled maps with details of your lake or watershed directly on your website.
News & Events with Registration
Publish news articles to let the world know the latest happenings at your lake association. Create an event calendar for all your special events. Event registration/RSVP forms can be incorporated.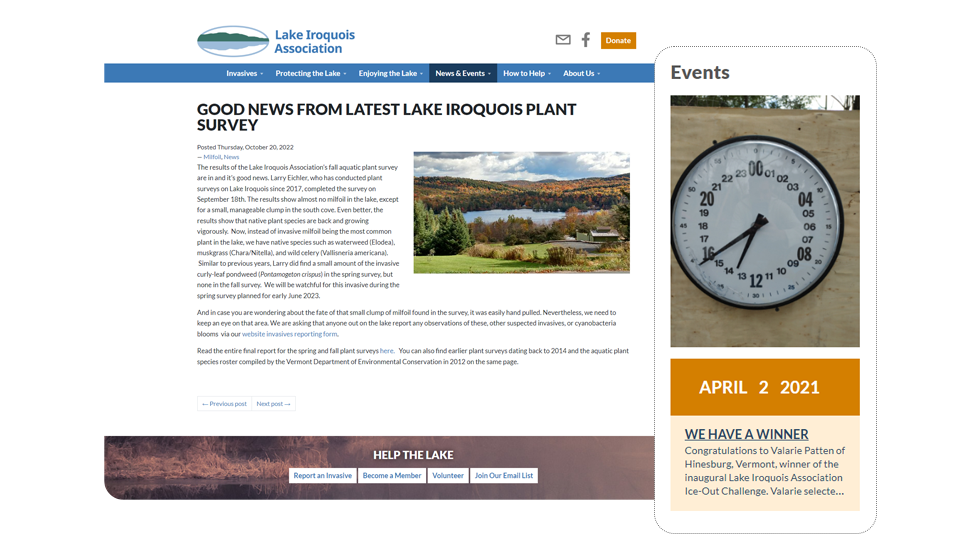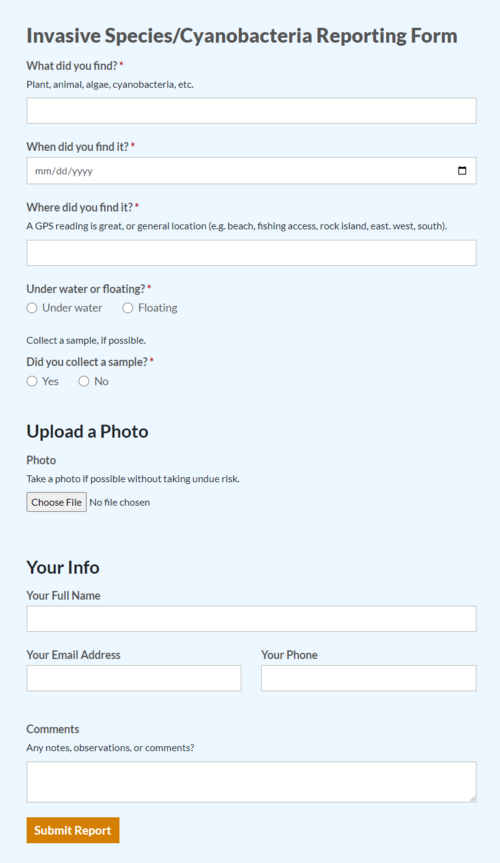 Build full-custom forms to:
reach out to new volunteers
fundraise
report invasive species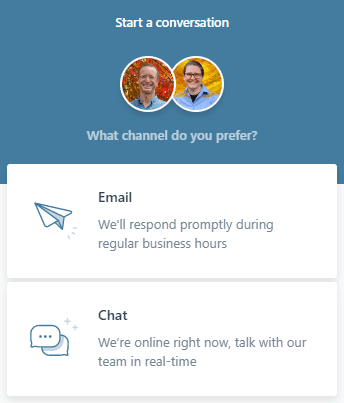 You won't have to figure out who to call when you have an issue. We handle site administration, hosting and user support.
We take care of everything related to your lake association website.
We would love to partner with you by creating and supporting your new website.