Main content
Ecopixel's Land Trust Website Solution
Ecopixel offers website features and integrated tools that help land trusts meet their goals.
Highlight Conserved Lands & New Projects
Ecopixel land trust websites showcase your current projects and conserved properties. Highlight the beauty of the land as well as the many activities and features that can be enjoyed on the land.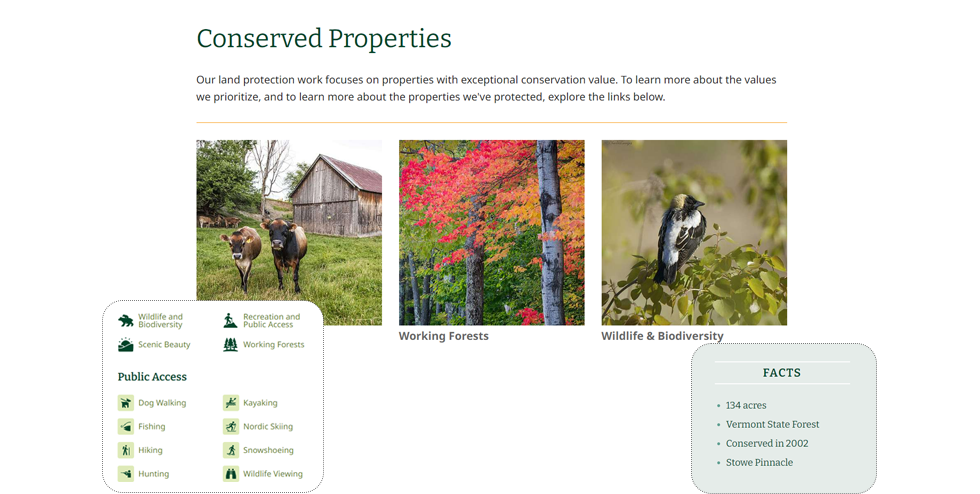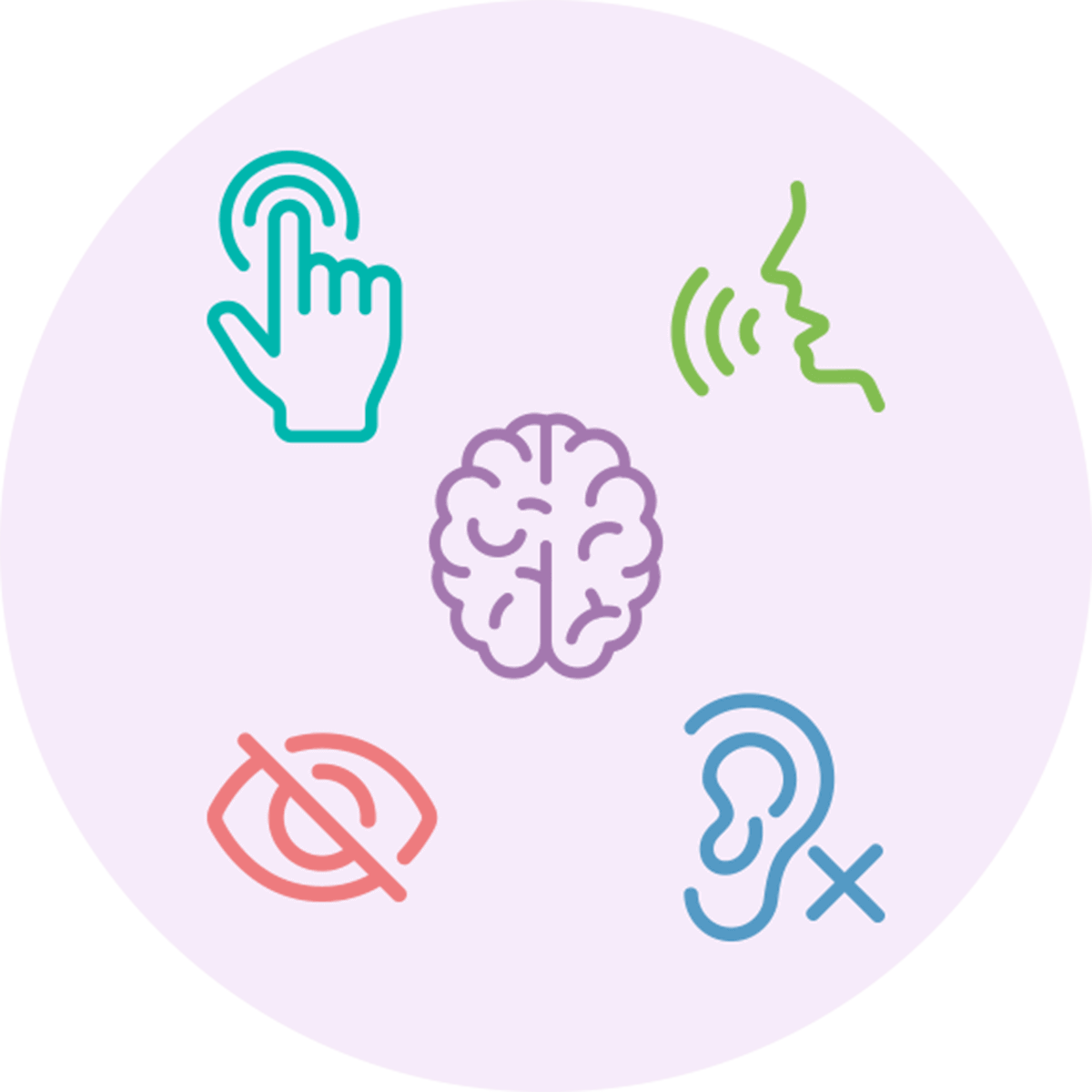 Serve Everyone Through Accessibility
By following the Web Content Accessibility Guidelines (WCAG) 2.1 level AA, we'll develop a website that helps you comply with the Americans with Disabilities Act (ADA), Section 508, and your state's laws.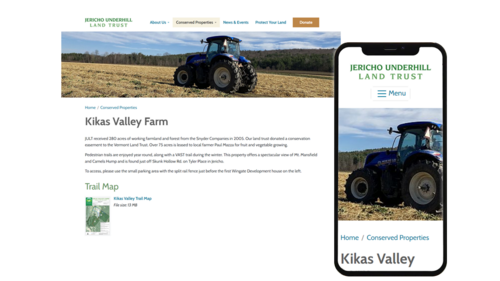 Ecopixel Land Trust Websites
Here are a few examples of land trust websites designed and maintained by Ecopixel.
"Ecopixel has always provided us with great support, and we trust them to keep things user-friendly and secure on both the front and back ends." Kristen Sharpless, Executive Director, Stowe Land Trust, Vermont (stowelandtrust.org), customer since 2004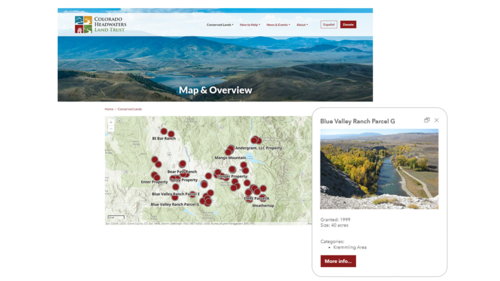 Ecopixel offers an optional feature that allows you to place embeddable ArcGIS-enabled maps directly on your website.
Donation and Membership Management
We provide full donation and membership payment collection. Use our Stripe-powered forms or integrate with your existing fundraising platform.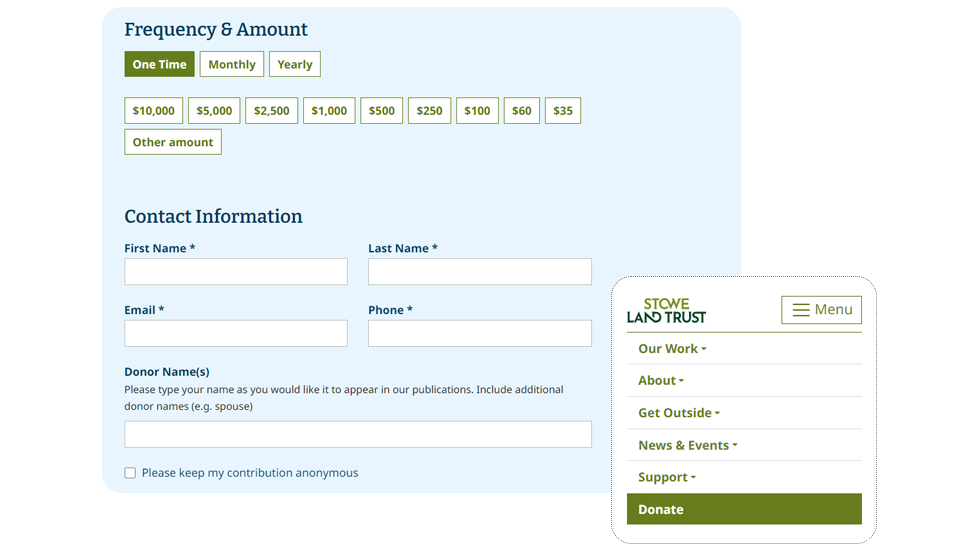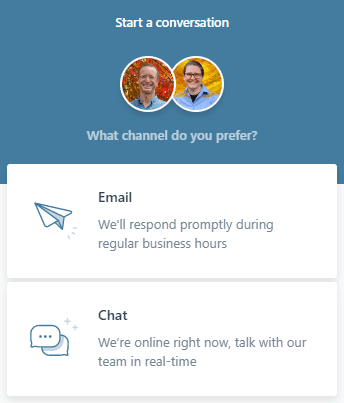 You won't have to figure out who to call when you have an issue. We handle site administration, hosting and user support.
We take care of everything associated with your land trust website.
We would love to partner with you by creating and supporting your new website.